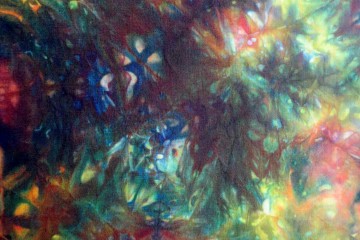 Friday evening and Saturday, June 28-29, 2019. Commuter times:  Friday evening, 7:00-9:30pm; Saturday, 10:00 am to 4:00 pm. Friday overnight stay available for the special rate of $55.00 for workshop participants.
Actually, we will be dyeing inside, not "in the parking lot"! If you've ever been intrigued by the process of creating lovely, hand-dyed fabrics but didn't know where to begin, then this workshop is for you!  Kelly will introduce the participants to the ingredients necessary to dye natural fibers (specifically quilting cottons) and teach three … Continued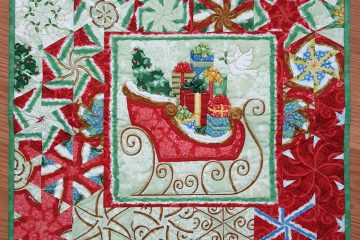 Arrive on Tuesday, 8/27/19,  3-5 pm. Adjourn on Thursday, 8/29/19, 2 pm. Overnight and commuter options available. Meals included.
Have you admired the fabulous Hexified Panel Quilts and wondered how to make one?  Well, wonder no more!!  Join Liz Granberg-Jerome for a fun, informative, creative retreat / workshop and get a great start on your own Hexified Panel Quilt!! Download an informational flyer here. Liz Granberg-Jerome is handling all registrations for this … Continued