Plan a retreat, or choose from a variety of workshops, designed for everyone from beginners, to experts.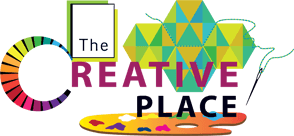 A retreat space for artists.
Quilters, Knitters, Scrap-bookers, Stampers, Writers, Musicians, Photographers, Mixed Media Artists, and More!
Everyone is a creator; everyone is an artist. I believe that with every fiber of my being. I also know that finding inspiration and creating can be a challenge in the midst of the hustle and bustle of daily life. I have experienced the joy of creating and the joy of participating in retreats with like-minded persons, whether old friends or new acquaintances.
Upcoming Open Retreats
Friday - Sunday, March 9-11, 2018
Come spend the weekend at The Creative Place with Kathy Delaney and explore the wonders of needle-turn applique'!  Paint with fabric as Kathy guides you through the variety of techniques employed to stitch Kathy's pattern, Garden Bounty. Dates and times:  Friday, March 9 – Sunday, March 11, 2018.  Arrive as early as 10:00 am on … Continued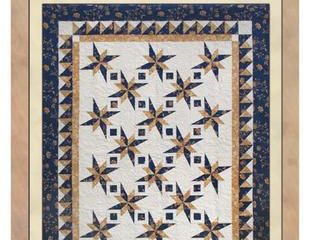 Sunday, 12/31/17, noon to 2:00pm registration to Wednesday, 1/3/18, noon to 2:00pm pack up and adjourn.
Join Joyce Holley, a Studio 180 (Deb Tucker) Certified Instructor, for this wonderful "ring-in-the-New-Year-right" quilting event at The Creative Place!  Using Deb Tucker's Studio 180 V Block Tool and the pattern "New Year's Star" (how appropriate is that?!?), the participant will be guided through the basic steps for block construction then setting the blocks into … Continued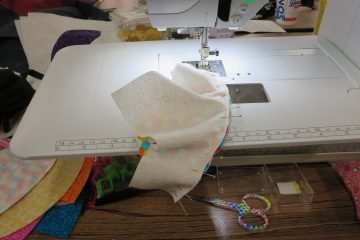 January 5-7, 2018 (Friday - Sunday).  Arrive 9:00 am or after (as your schedule allows) on Friday; adjourn by 4:00 pm on Sunday. See info page regarding adding on MONDAY, 1/8/18 for a really good price for an additional day of sewing!!
The Open Sew / Stitch / Create Retreats at The Creative Place this year have been SO much fun!!  Creators with similar interests gather to do what they love!! This could be hand work (including knitting / crocheting / tatting), machine patchwork piecing, hand or machine embroidery, hand or machine applique', clothing construction……..  Basically, all things "fiber … Continued