Hexified Panels Retreat / Workshop with Liz Granberg-Jerome
Friday-Sunday, February 7-9, 2020. Plan to arrive between 12pm and 3pm on Friday; adjourn by 4pm Sunday.  Some meals included - see registration form. Cost:  $250 + supplies (Overnighters); $150 + supplies (Commuters)
Join Liz Granberg-Jerome for a fun-filled retreat / workshop learning the ins and outs of creating a Hexified Panel Quilt!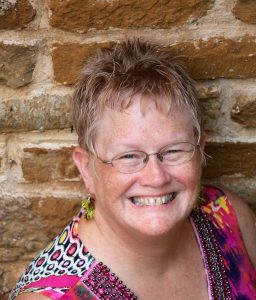 Spend time creating a beautiful art quilt with your teacher, Liz Granberg-Jerome.  Liz will be there throughout, teaching, offering advice and assistance as needed, and guiding you through the process:  cutting, sewing your units together, and creating a color-flow layout.
All the retreat information specifics / SUPPLY LIST can be found here.
All registration must be done through Liz Granberg-Jerome.  The registration form can be found here. 
Liz can be contacted via phone or email:  620-344-2694 or Liz@GypsyDreamerQuilts.com
Meet new friends, enjoy the wonderful shops (including a Quilt Shop!) along the one block of Historic Main Street, Spring Hill, KS, and leave with an amazing quilt top that will be close-to-done if not completed!
The Creative Place offers the perfect spot for this weekend of quilty fun:  spacious work area with great lighting, adjustable chairs, cutting and pressing stations (bring rotary cutters and rulers), a full kitchen, comfortable sleeping space, and more!