Hexified Panel Quilt Retreat / Workshop with Liz Granberg-Jerome
Arrive on Tuesday, 8/27/19,  3-5 pm. Adjourn on Thursday, 8/29/19, 2 pm. Overnight and commuter options available. Meals included.
Have you admired the fabulous Hexified Panel Quilts and wondered how to make one?  Well, wonder no more!!  Join Liz Granberg-Jerome for a fun, informative, creative retreat / workshop and get a great start on your own Hexified Panel Quilt!!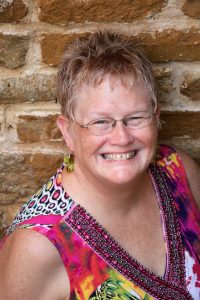 Download an informational flyer here.
Liz Granberg-Jerome is handling all registrations for this event.  Download the registration form here.  Questions?  Liz can be reached via email at Liz@GypsyDreamerQuilts.com or by phone at 620-344-2694.
The supply list for this fabulous event can be found here.
The Creative Place is located on Historic Main Street in Spring Hill, KS.  Spring Hill is approximately a 45 minute drive from downtown Kansas City, MO, 20-30 minutes from Overland Park, KS, and about 10 minutes from the 151st Street and I-35 exit in Olathe, KS.  The Creative Place has great lighting and loads of space in The Studio, and the full kitchen was updated in December, 2018.  A variety of darling shops align the one block of Historic Main Street, including The Quilted Sunflower quilt shop.